Publication With and for Roma in the Danube region
PUBLICATION DOWNLOAD (pdf 1,5 MB)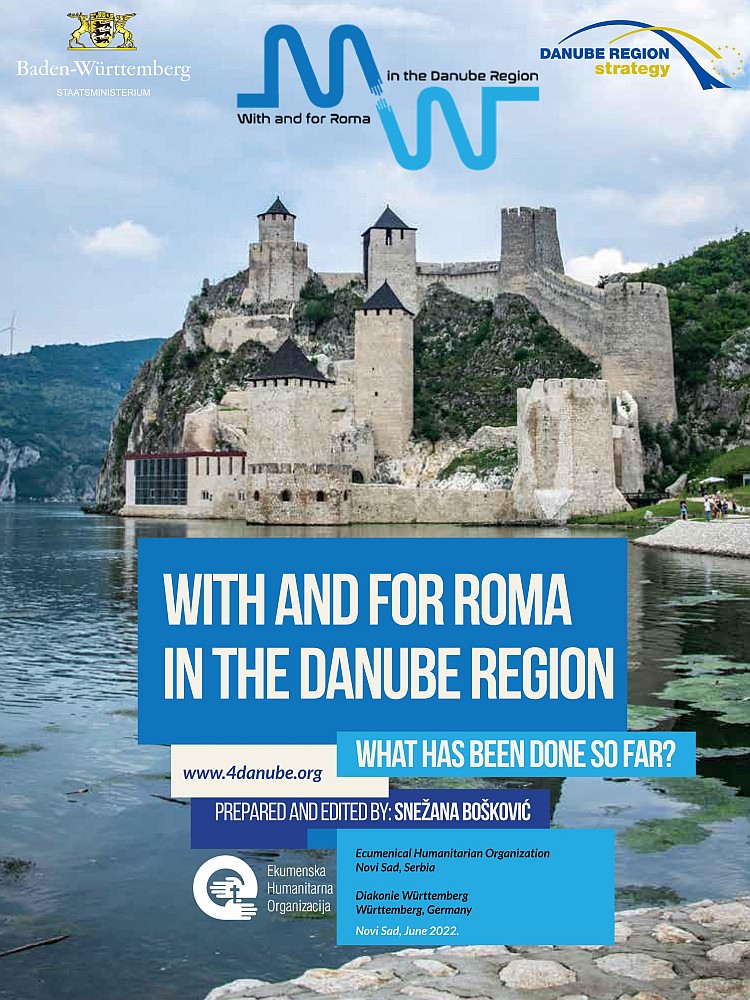 About the Project
"With and for the Roma in the Danube Region" is a project that aims to exchange experiences, knowledge and examples of good practice in working with the Roma community and other marginalized groups in the countries of the Danube region. The project consists of three phases:
Phase A: Capacity Building in Roma Villages to Prevent Domestic Violence in the Sibiu Region, Romania and Vojvodina, Serbia
Phase B: Educational measures to combat poverty in Roma settlements in Slovakia and Serbia
Phase C: Counseling and information regarding Roma mobility in Stuttgart and Novi Sad as part of field social work and promotion of legal migration. In addition to the main three phases, the project includes regular contacts with partners, study visits to the countries of the Danube region, creation of a publication with examples of good practice in working with the target group, evaluation meeting in Serbia and final congress in Romania.
The project is implemented by the Ecumenical Humanitarian Organization (EHO) in cooperation with Diakonie Württemberg from Germany and with partners – Evangelical Academy Sibiu from Romania and Diaconia of Slovakia. The project is facilitated through the financial support of the State Ministry of the Baden Württemberg and European Strategy for Danube Region (EUSDR). This macroregional cooperation aims to strengthen cooperation between Danube countries and involves nine EU member states: Bulgaria, Germany, Croatia, Austria, Czech Republic, Romania, Slovakia and Slovenia. Non-EU countries included are: Serbia, Bosnia&Herzegovina, Montenegro, Republic of Moldavia and Ukraine.
Implementation period: December 2020 – May 2022.